POSTED IN: Cash for Gold Scams, Gold Appraisals, Gold Buying Scams, Value of Gold
Do you have unwanted or broken jewelry just lying around and doing nothing for you? Selling your gold could be the solution. However, many people who decide to sell their gold for cash struggle not only with whether or not to part themselves with their gold, but who they should sell it to.
A minority of unsavory businesses have tarnished the reputation of cash for gold companies, which has left people wondering who they can trust. With that said, there are legitimate and trustworthy cash for gold companies out there. You just have to take the right steps to find the right buyer, whether it's to a jeweler, a cash for gold company, or a personal buyer.
Our 5 step guide will help you avoid the scams out there, and help you find a trustworthy company.
1)   Know the value of your gold
Gold is one of the most trusted assets on the stock market.  Its value has increased phenomenally well since the turn of the century, and it has kept those strong gains. When it comes to selling your gold, you want to ensure that you are not being undersold, and that your gold is being taken at the market value.
Fortunately, knowing the current value for gold is easy. You can simply Google "gold price" and the current price will show you up in your search result. Once you know the value of gold, the next step is for you to get your jewelry appraised.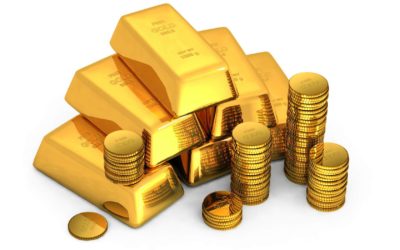 2)   Get your gold appraised
By getting your gold appraised, you are already one step ahead of the buyer. This prevents you from accepting an offer that's under the value of what your gold is actually worth. This independent appraisal puts the power back into your hands – you won't have to worry about a buyer abusing your trust by attempting to buy the item for less than its worth.
To get your item appraised, you can go to your local jewelry store or you can visit websites such as Value My Stuff or Gold-Quote.Net. Make sure to get each piece appraised individually, because you will want to sell each piece at its greatest value.
3)   Research the buyer or business
There are a few resources available that can help you decide if a buyer or business is trustworthy or not. Your main resource should be consumer websites. We believe that sites are the best way to research the legitimacy of a buyer or business, as they collect multiple reviews from past customers, along with their own independent vetting process. Some sites you can use include the Better Business Bureau and Rip off Report. If a past customer has made a complaint or reported the business for bad customer service, you are very likely to find it there.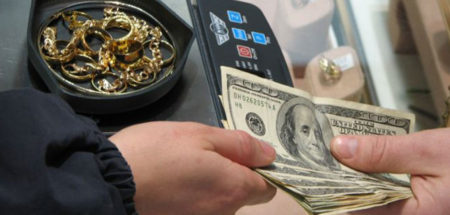 4)   Read their policies and guarantees
Reading a buyer's policy and guarantees are crucial. First of all, it will let you know in writing what you are agreeing to before signing anything, shipping off your jewelry, or leaving it a buyer's place of business.
Different companies and buyers also have different policies regarding the time period you have to decline an offer and receive get your gold back. Knowing the policies and guarantees will enable you to hold a business or buyer to what is agreed to, and you will have proof if there is any illegal activity on the buyer's part.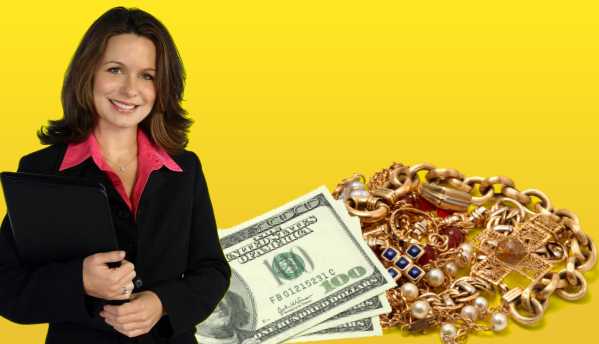 5)   Check for licenses and if the buyer is complies with state and local law
This step varies by state and city.  Some state and local laws require a buyer to have a license in order to be able to have cash for gold business. There are also additional laws that they need to comply to in order to be a legal business. Some states require a pawn shop license and a fingerprinting conducted by law enforcement. Other states require business license or a seller's permit in addition to a registered trade name. Check your state's local laws for Purchasers of Precious Metals and Stones General Statutes and see if the prospective buyer meets state and local requirements. Usually, you can find this information on state websites.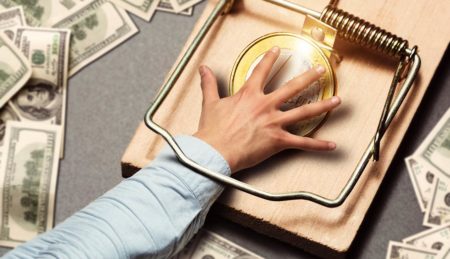 The best weapon against cash for gold scammers is knowledge. Make sure you know the market value of gold and get it appraised, so that you know that you're getting an offer in an acceptable price range.
At Cash for Gold Mailer, we provide a fast and fair valuation service – with a 100% price match guarantee, meaning you won't find a better price anywhere else.  We are proud of A+ accreditation with the Better Business Bureau, meaning that selling gold online and shipping valuables through the mail has never been safer. With our efficient process, fully insured and guaranteed shipments, and professional experience, we'll make sure your gold selling experience is top-notch. Request a free pack today!