POSTED IN: Gold Bars, Gold Purities, Gold Vaults, Insurance, Price Comparisons, Selling Gold Online
Many people invest in gold due to growing international uncertainty and the historically solid performance of gold as an investment. However, selling your scrap gold jewelry can also be a great way to get rid of unwanted jewelry and earn extra cash on the side. And if the last five years have taught us anything, it's that gold doesn't ALWAYS go up. It might be a savvy move to sell your gold, whether you need the money or not.
Many people make the mistake of going to any jeweler or gold for cash store, which leads them to underselling their gold. Before buying or selling anything of value, you want to do your research and ensure that you are prepared to negotiate for a fair deal. Of course, here at Cash for Gold Mailer, we offer a 100% price-match guarantee that we pay the most, so you don't have to worry about the scams you need to avoid online and with local shops. But if not, here are 5 must-follow tips if you want to get the most cash for your gold.
1. Know how many karats are in each piece of jewelry
Knowing how many karats are in each piece of jewelry is an essential piece of knowledge when selling your gold jewelry. This will help you sell your gold jewelry at the best price possible, and it will prevent dealers from trying to take advantage of your lack of knowledge. The first thing you need to know about karats is that the amount of karats is determined by the ratio of gold to other metals, where one karat equals 1/24 of pure gold by weight. If a piece of jewelry is less than 10 karats of gold, then it cannot be classified as gold jewelry.
Once you have determined how many karats each piece of jewelry has, you will want to group them by karats. Why? Because shady dealers may try to weigh all pieces of gold together and offer you a price for the lowest karat value. Plus, if you're calculating the value of your gold before you go to the shop, you'll have a better idea of what they are offering you for each piece.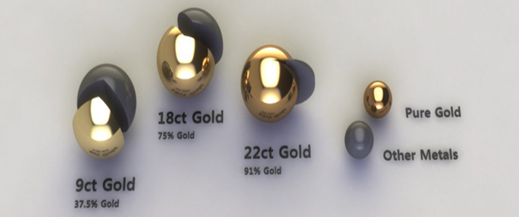 2. Know the actual value of each piece of jewelry you are selling
It is important to know the current market value for gold, so that you can sell your pieces at the price they are worth. Not knowing the current market value is dangerous, as it can lead you to selling your jewelry at a low price. You can find the current market value very easily online, at a site such as goldprice.org.
Once you know the market price of gold, the weight of your gold, and the purity of your gold, you can calculate it's intrinsic value. Remember, no gold dealer will pay you full value (refining costs money, and they need to turn a profit), but our efficient business model allows us to take smaller margins than our competitors.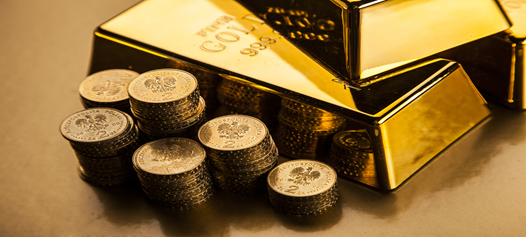 Another important factor regarding value is whether your jewelry is more valuable whole or melted.  The name brand and whether or not the jewelry piece has genuine stones are important facts to consider. Name brand pieces may be worth more than melted. That said, except for very rare instances, the intrinsic value of the gold is worth more than its collector value. You can thank the meteoric rise in prices over the past 20 years for that.
3. Research potential buyers
Unfortunately, not all buyers are trustworthy.  As stated previously, there are some people who have no problem taking advantage of people's lack of knowledge or giving poor quality services, because sometimes they can get away with it.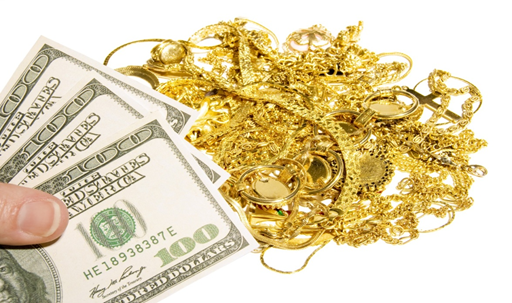 In addition to being informed as much as possible on the value of the jewelry you are trying to sell, research the buyer as well. It is best to search for a buyer that is registered with the Better Business Bureau (BBB), has a long history of doing business, or has extensive reviews. www.sellyourgoldlocations.com and the BBB (www.bbb.org) are good places to read up on local business information.
4. Get Multiple Offers
If you're going to sell locally, make sure you check multiple sources and leverage the offers. No matter how much research you do, if you really want the best price, you should have buyers play off each other. Get a quote from us first, then see if someone local can beat it. We'll be very surprised if they do.
Although you are eager to be rid of your unwanted gold and put some money in your pocket, don't take the first offer. Travel to different jewelry stores and contact a number of buyers to see if you can get a better offer than the last. And of course, get a free quote from us.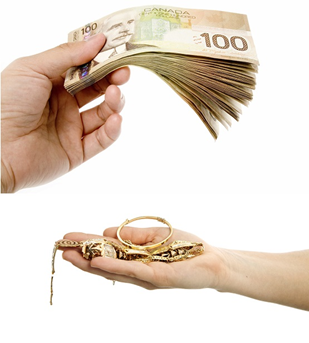 You could also get your jewelry appraised if you have a large or special collection. It will cost money to have it appraised, but it might be worth the peace of mind to know you're ending up with a reasonable price.
5. Make sure you protect yourself and your jewelry
As a seller it is important to document your pieces, know the buyer's reimbursement policy, insure your pieces, and read the fine print.
When mailing or leaving your jewelry with a potential buyer, you always want to ensure that you have some level of protection in case the buyer loses your jewelry. One of the most important measures is to take photos of your gold pieces to have for your records. With these photos, you have proof of the pieces that you have given to them.
Ask about their guarantee and insurance policy for lost jewelry and be as informed as possible before handing them anything. Also, have an appraisal at hand, so that you have proof of the value of the lost pieces and can be reimbursed properly. At Cash for Gold Mailer, we automatically insure your valuables for up to $5000, but if you have more we'll insure the full amount.
If you choose to mail your jewelry, besides reading the insurance policy for loss, you should also read or ask about the buyer's terms and conditions regarding payment, holding period before meltdown, and the deadline for you to turn down the buyer's offer. We require you to approve or deny your offer online before even sending payment (not more of this sending you a check and then making you send it back), simplifying the process.
Taking these steps will not only help you sell your jewelry at the best price possible, but will protect you from untrustworthy buyers and loss. Become as informed as possible. Knowing your product and researching buyers will help you sell your gold at the best price and work with trustworthy buyers.
Also, protect yourself by every measure possible by documenting and appraising everything.  You may need it in case of loss during the buying process or any other unfortunate event that may arise. But most importantly, you also need to be patient. Rushing to get rid of your jewelry and earn cash instantly could lead you to selling your jewelry for a fraction of what it's actually worth.
Are you ready to get started? Request a free pack now or learn more about the online gold buying process with Cash for Gold Mailer!